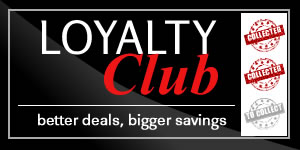 Current Rewards
Sorry...we've not got any rewards programmes running at present
---
Collect rewards using your phone
NO CARD REQUIRED!

Register on our site. It's Free

Select a reward scheme

Show the QR code to staff to collect
---
HOW TO USE
Just login to your account on your smartphone, select a reward and show code to staff.
No stamps. No cards to carry (or lose!)
Points are collected and stored online where you can collect and redeem when you want.
Points are updated instantly.
---
Loyalty Rewards
Collect stamps through our customer loyalty rewards.
Buy 10 draugh products and get your 11th free!
Collect stamps Monday to Friday.
---
Not registered yet? signup today!
---